Ethylphenidate
Jump to navigation
Jump to search
Ethylphenidate

Chemical Nomenclature
Common names
Ethylphenidate, EPH
Substitutive name
Ethylphenidate
Systematic name
Ethyl 2-phenyl-2-(piperidin-2-yl)acetate
Class Membership
Psychoactive class
Stimulant
Chemical class
Phenidate
Routes of Administration

WARNING: Always start with lower doses due to differences between individual body weight, tolerance, metabolism, and personal sensitivity. See responsible use section.




























DISCLAIMER: PW's dosage information is gathered from users and resources for educational purposes only. It is not a recommendation and should be verified with other sources for accuracy.

Interactions

Alcohol

MXE

Dissociatives

DXM

MDMA

Stimulants

25x-NBOMe

25x-NBOH

Tramadol

MAOIs

Ethylphenidate (also known as EPH) is a novel stimulant substance of the phenidate class that produces traditional stimulant effects when administered.
It is a closely related analog of methylphenidate (brand names Ritalin, Concerta). The two substances have very similar pharmacological mechanisms but discernible differences in their subjective effects with ethylphenidate often considered to be recreational.
Ethylphenidate is most commonly distributed as a research chemical by online vendors, due to its grey-area legal status in certain countries.
Chemistry
Ethylphenidate is a synthetic molecule of the substituted phenethylamine and substituted phenidate classes. It contains a phenethylamine core featuring a phenyl ring bound to an amino -NH2 group through an ethyl chain. It is structurally similar to amphetamine, featuring a substitution at Rα which is incorporated into a piperidine ring ending at the terminal amine of the phenethylamine chain. Additionally, it contains an ethyl acetate bound to Rβ or its structure. Ethylphenidate is structurally differed to methylphenidate by elongation of the carbon chain. Ethyl- regards the side chain of two carbon atoms, phen- indicates the phenyl ring, id- is contracted from a piperidine ring, and -ate indicates the acetate group containing the oxygens. Ethylphenidate is a chiral compound, presumably produced as a racemic mixture.
Pharmacology
Ethylphenidate acts as both a dopamine reuptake inhibitor and norepinephrine reuptake inhibitor, meaning it effectively boosts the levels of the norepinephrine and dopamine neurotransmitters in the brain by binding to and partially blocking the transporter proteins that normally remove those monoamines from the synaptic cleft. This allows dopamine and norepinephrine to accumulate within the brain, resulting in stimulating and euphoric effects.
All available data on ethylphenidate's pharmacokinetics are drawn from studies conducted on rodents. It has been found that ethylphenidate is more selective to the dopamine transporter (DAT) than methylphenidate, having approximately the same efficacy as the parent compound,[1] but with significantly less activity on the norepinephrine transporter (NET).[2] Its dopaminergic pharmacodynamic profile is nearly identical to methylphenidate and is primarily responsible for its euphoric and reinforcing effects.[2]
The following is ethylphenidate's binding profile in the mouse, alongside methylphenidate's. Figures for both the racemic and the dextrorotary enantiomers are given:[3]
| Compound | Binding DAT | Binding NET | Uptake DA | Uptake NE |
| --- | --- | --- | --- | --- |
| d-methylphenidate | 139 | 408 | 28 | 46 |
| d-ethylphenidate | 276 | 2479 | 24 | 247 |
| dl-methylphenidate | 105 | 1560 | 24 | 31 |
| dl-ethylphenidate | 382 | 4824 | 82 | 408 |
Ethylphenidate can be formed within the body (in the liver), when alcohol and methylphenidate are co-ingested.[4] This is most common when large quantities of methylphenidate and alcohol are consumed at the same time, such as in non-medical use or overdose scenarios.[5] A similar process is also known to occur when cocaine and alcohol are consumed together, forming cocaethylene.[6] However, only a few percent of the consumed methylphenidate is converted to ethylphenidate, so a pharmacologically significant dose with measurable physiological effects would never be produced.[4][2]
Subjective effects
The general headspace of ethylphenidate is described by many as one of extreme mental stimulation, increased focus, and powerful euphoria. It contains a large number of typical stimulant cognitive effects. Although negative side effects are usually mild at low to moderate dosages, they become increasingly likely to manifest themselves with higher amounts or extended usage. This particularly holds true during the offset of the experience.
Disclaimer: The effects listed below cite the Subjective Effect Index (SEI), an open research literature based on anecdotal user reports and the personal analyses of PsychonautWiki contributors. As a result, they should be viewed with a healthy degree of skepticism.
It is also worth noting that these effects will not necessarily occur in a predictable or reliable manner, although higher doses are more liable to induce the full spectrum of effects. Likewise, adverse effects become increasingly likely with higher doses and may include addiction, severe injury, or death ☠.
Physical effects
Stimulation - Ethylphenidate is usually reported to be energetic and stimulating in a fashion that is distinct but much weaker than that of amphetamine or methamphetamine and stronger than that of modafinil and caffeine. At lower to moderate doses, it encourages general productivity and at higher dosages it encourages physical activities such as dancing, socializing, running, or cleaning. The particular style of stimulation which ethylphenidate presents can be described as forced. This means that at higher dosages, it becomes difficult or impossible to keep still as jaw clenching, involuntarily bodily shakes and vibrations become present, resulting in extreme shaking of the entire body, unsteadiness of the hands, and a general lack of fine motor control.
Vasoconstriction - Norepinephrine reuptake inhibition causes the sympathetic nervous system to constrict vessels and puts strain on the cardiovascular system with prolonged use.
Cognitive effects
After effects
The effects which occur during the offset of a stimulant experience generally feel negative and uncomfortable in comparison to the effects which occurred during its peak. This is often referred to as a "comedown" and occurs because of neurotransmitter depletion. Its effects commonly include:
Experience reports
There are currently anecdotal reports which describe the effects of this compound within our experience index.
Additional experience reports can be found here: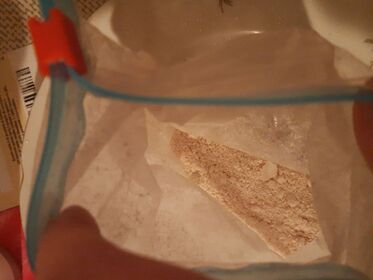 Toxicity and harm potential
The toxicity and long-term health effects of recreational ethylphenidate use do not seem to have been studied in any scientific context and the exact toxic dosage is unknown. This is because ethylphenidate has a very limited history of human usage.
Anecdotal evidence from people who have tried ethylphenidate within the community suggests that there do not seem to be any negative health effects attributed to simply trying this substance at low to moderate doses by itself and using it sparingly (but nothing can be completely guaranteed).
It is worth noting that ethylphenidate crystals are particularly abrasive and somewhat caustic to mucous membranes. Careless use will deteriorate the chosen routes of administration so it is important to practice routine maintenance such as soaking the sinus cavity with water prior to and following insufflation.
It will also irritate lung tissue if inhaled, resulting in the production of phlegm and an irritated cough.
It is strongly recommended that one use harm reduction practices when using this substance.
Tolerance and addiction potential
As with other stimulants, the chronic use of ethylphenidate can be considered moderately addictive with a high potential for abuse and is capable of causing psychological dependence among certain users. When addiction has developed, cravings and withdrawal effects may occur if a person suddenly stops their usage.
Tolerance to many of the effects of ethylphenidate develops with prolonged and repeated use. This results in users having to administer increasingly large doses to achieve the same effects. After that, it takes about 3 - 7 days for the tolerance to be reduced to half and 1 - 2 weeks to be back at baseline (in the absence of further consumption). ethylphenidate presents cross-tolerance with all dopaminergic stimulants, meaning that after the consumption of ethylphenidate all stimulants will have a reduced effect.
Psychosis
Abuse of compounds within the stimulant class at high dosages for prolonged periods of time can potentially result in a stimulant psychosis that may present with a variety of symptoms (e.g., paranoia, hallucinations, or delusions).[7] A review on treatment for amphetamine, dextroamphetamine, and methamphetamine abuse-induced psychosis states that about 5–15% of users fail to recover completely.[7][8] The same review asserts that, based upon at least one trial, antipsychotic medications effectively resolve the symptoms of acute amphetamine psychosis.[7]
Dangerous interactions
Warning: Many psychoactive substances that are reasonably safe to use on their own can suddenly become dangerous and even life-threatening when combined with certain other substances. The following list provides some known dangerous interactions (although it is not guaranteed to include all of them).
Always conduct independent research (e.g. Google, DuckDuckGo, PubMed) to ensure that a combination of two or more substances is safe to consume. Some of the listed interactions have been sourced from TripSit.
MAOIs - This combination may increase the amount of neurotransmitters such as dopamine to dangerous or even fatal levels. Examples include syrian rue, banisteriopsis caapi, and some antidepressants.[10]
MDMA - The neurotoxic effects of MDMA may be increased when combined with other stimulants.
Cocaine - This combination may increase strain on the heart.
Legal status
Ethylphenidate is not controlled internationally and remains easily accessible through online research chemical vendors. It is, however, illegal or at least potentially illegal within certain jurisdictions, each of which are listed below:
Australia: Australian state and federal legislation contains provisions that mean that analogues of controlled drugs are also covered by the legislation. Ethylphenidate would be an analogue of methylphenidate under this legislation.
Austria: Since January 1, 2012, Ethylphenidate is illegal to possess, produce and sell under the NPSG. (Neue-Psychoaktive-Substanzen-Gesetz Österreich)
Canada: Ethylphenidate is listed on the CDSA in Schedule III as of May 5, 2017.[11]
Denmark: Ethylphenidate is illegal in Denmark as of 1 February 2013.[12]
Germany: Ethylphenidate is controlled under Anlage II BtMG (Narcotics Act, Schedule II)[13] as of July 17, 2013.[14] It is illegal to manufacture, possess, import, export, buy, sell, procure or dispense it without a license.[15]
Jersey: Ethylphenidate is illegal under the Misuse of Drugs (Jersey) Law 1978.[16]
The Netherlands: Ethylphenidate is listed in the Opiumwet (Opium Act)) on Lijst I as of April 27, 2018.[17]
Sweden: Ethylphenidate is illegal as of 15 December 2012.[18]
Switzerland: Ethylphenidate is a controlled substance specifically named under Verzeichnis D.[19]
United Kingdom: Ethylphenidate is a class B drug in the UK as of 31st May 2017 and is illegal to possess, produce or supply.[20]
United States: Ethylphenidate is not explicitly controlled in the US, but it could possibly be considered an analog of a Schedule II substance (methylphenidate) under the Federal Analog Act.
See also
External links
References