Clonazolam
Jump to navigation
Jump to search

Clonazolam

Chemical Nomenclature
Common names
Clonazolam, Clonitrazolam
Systematic name
6-(2-chlorophenyl)-1-methyl-8-nitro-4H-s-triazolo- (4,3-a)-(1,4)-benzodiazepine
Class Membership
Psychoactive class
Depressant
Chemical class
Benzodiazepine
Routes of Administration

WARNING: Always start with lower doses due to differences between individual body weight, tolerance, metabolism, and personal sensitivity. See responsible use section.































DISCLAIMER: PW's dosage information is gathered from users and resources for educational purposes only. It is not a recommendation and should be verified with other sources for accuracy.

Interactions

Stimulants

Depressants

Dissociatives

Clonazolam (also known as Clonitrazolam) is a novel depressant substance of the benzodiazepine chemical class which produces anxiolytic, sedative, muscle relaxant, and amnesic effects when administered. This compound is a novel research chemical derivative of the FDA-approved drugs clonazepam (Klonopin, Rivitrol) and alprazolam (Xanax). Clonazolam is reported to be roughly 2.5x as potent as alprazolam.
The synthesis of clonazolam was first reported in 1971. It was described as the most active compound in the series tested.[2][3] Clonazolam is reputed to be highly potent, and concerns have been raised that it and flubromazolam may pose comparatively higher risks than other designer benzodiazepines due to their ability to produce strong sedation and amnesia at oral doses as low as 0.5 mg, or 500 micrograms (µg).[4] It is reported to have a medium-length onset of action (20 - 60 minutes).
Very little is known about this substance, but it has recently become easily accessible through online research chemical vendors where it is being sold as a designer drug.[5][6] Due to its extremely high potency, it is often found on blotter paper or in volumetrically dosed solutions. Ingestion of raw clonazolam powder is unsafe due to its microgram-range potency and the ease in which it can lead to multi-day blackouts.
Sudden discontinuation of benzodiazepines can cause seizures (which may be life-threatening in certain cases[7]) for individuals who have been heavily using them for a prolonged period of time. For this reason, it is recommended to gradually lower the daily dose over a period of time instead of stopping abruptly — a technique known as tapering.[8]
Due to the high dependence-forming and addiction potential that this substance shares with other members of the benzodiazepine class, as well as its alcohol-like ability to induce dangerously disinhibited black-out states, it is strongly advised to use proper harm reduction practices if choosing to use this substance.
Chemistry
Clonazolam is a drug of the benzodiazepine class. Benzodiazepine drugs contain a benzene ring fused to a diazepine ring, which is a seven membered ring with the two nitrogen constituents located at R1 and R4. The benzyl ring of clonazolam is substituted at R8 with a nitro group, NO2-. Further, the diazepine ring is bonded at R6 to a 2-chlorinated phenyl ring.
Clonazolam also contains a 1-methylated triazole ring fused to and incorporating R1 and R2 of its diazepine ring. Clonazolam belongs to a class of benzodiazepines containing this fused triazole ring, called triazolobenzodiazepines, distinguished by the suffix "-zolam." Clonazolam is also a nitrobenzodiazepine, a subclass of benzodiazepines which contain a nitro (NO2-) group. Other nitrobenzodiazepines include clonazepam and flunitrazepam.
Pharmacology
Benzodiazepines produce a variety of effects by binding to the benzodiazepine receptor site and magnifying the efficiency and effects of the neurotransmitter gamma aminobutyric acid (GABA) by acting on its receptors.[9] As this site is the most prolific inhibitory receptor set within the brain, its modulation results in the sedating (or calming effects) of Clonazolam on the nervous system.
The anticonvulsant properties of benzodiazepines may be, in part or entirely, due to binding to voltage-dependent sodium channels (VDSC) rather than benzodiazepine receptors.[10] Clonazolam is hydroxylated, and is mainly reduced to the 7-amino benzodiazepine and then acetylated.[6]
In a series of triazolobenzodiazepines, it was the most active overall, sometimes proving effective at under 10 μg/kg in mice.[11]
Subjective effects
Clonazolam is reported to be similar to alprazolam and other benzodiazepines that suppress emotions and produce moderate-strong feelings of relaxation, pleasure and comfort in the body. This seems to present itself more often in those with pre-existing anxiety. Many anecdotal reports from users of this compound have stated it as being one of the most euphoric benzodiazepines.
The cognitive effects of clonazolam are thought to be mainly amnesic, but also include most other typical effects seen with benzodiazepines. Clonazolam is reported to cause "blackouts" at a higher rate than other benzodiazepines.
Disclaimer: The effects listed below cite the Subjective Effect Index (SEI), an open research literature based on anecdotal user reports and the personal analyses of PsychonautWiki contributors. As a result, they should be viewed with a healthy degree of skepticism.
It is also worth noting that these effects will not necessarily occur in a predictable or reliable manner, although higher doses are more liable to induce the full spectrum of effects. Likewise, adverse effects become increasingly likely with higher doses and may include addiction, severe injury, or death ☠.
Physical effects
Visual effects
Paradoxical effects
Paradoxical reactions to benzodiazepines such as increased seizures (in epileptics), aggression, increased anxiety, violent behavior, loss of impulse control, irritability and suicidal behavior sometimes occur (although they are rare in the general population, with an incidence rate below 1%).[12][13]

These paradoxical effects occur with greater frequency in recreational abusers, individuals with mental disorders, children, and patients on high-dosage regimes.[14][15]
Cognitive effects
After effects
Rebound anxiety - Rebound anxiety is a commonly observed effect with anxiety relieving substances like benzodiazepines and etizolam. It typically corresponds to the total duration spent under the substance's influence along with the total amount consumed in a given period, an effect which can easily lend itself to cycles of dependence and addiction.
Residual sleepiness - While clonazolam can be used as an effective sleep-inducing aid, its effects may persist into the morning afterwards, which may lead users to feeling "groggy" or "dull" for up to a few hours.
Experience reports
Anecdotal reports which describe the effects of this compound within our experience index include:
Additional experience reports can be found here:
Common usage
Preparation methods
Volumetric liquid dosing - If one's benzodiazepines are in powder form, they are unlikely to weigh out accurately without the most expensive of scales due to their extreme potency. Clonazolam is especially important to weigh out and volumetrically dose properly due to it being active in the microgram range. To avoid adverse effects, one can dissolve the benzodiazepine volumetrically into a solution and dose it accurately based upon the methodological instructions linked within this tutorial here.
Toxicity and harm potential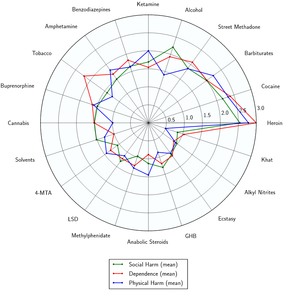 Clonazolam likely has a low toxicity relative to dose.[17] However, it is potentially lethal when mixed with depressants like alcohol or opioids.
It is strongly recommended that one use harm reduction practices, such as volumetric dosing, when using this substance to ensure the accurate administration of the intended dose.
Tolerance and addiction potential
Clonazolam is generally considered to be extremely physically and psychologically addictive.
Tolerance will develop to the sedative-hypnotic effects within a couple of days of continuous use. After cessation, the tolerance returns to baseline in 7 - 14 days. However, in certain cases, this may take significantly longer in a manner which is proportional to the duration and intensity of one's long-term usage.
Clonazolam presents cross-tolerance with all benzodiazepines, meaning that after its consumption all benzodiazepines will have a reduced effect.
Discontinuation and withdrawal
Benzodiazepine discontinuation is notoriously difficult; it is potentially life-threatening for individuals using regularly to discontinue use without tapering their dose over a period of weeks. There is an increased risk of high blood pressure, seizures, and death.[18] Substances which lower the seizure threshold such as tramadol should be avoided during withdrawal. Abrupt discontinuation also causes rebound stimulation which presents as anxiety, insomnia and restlessness.
If one wishes to discontinue after a period of regular use, it is safest to reduce the dose each day by a very small amount for a couple of weeks until close to abstinence. If using a short half-life benzodiazepine such as alprazolam or etizolam, a longer acting variety such as diazepam or clonazepam can be substituted. Symptoms may still be present, but their severity will be reduced significantly.
For more information on tapering from benzodiazepines in a controlled manner, please see this guide. Small quantities of alcohol can also help to reduce the symptoms, but otherwise cannot be used as an effective tapering agent.
The duration and severity of withdrawal symptoms depend on a number of factors including the half-life of the substance used, tolerance and the duration of abuse. Major symptoms will usually start within just a few days after discontinuation and persist for around a week for shorter lasting benzodiazepines. Benzodiazepines with longer half-lives will exhibit withdrawal symptoms with a slow onset and extended duration.
Overdose
Benzodiazepine overdose may occur with extremely high doses or, more commonly, when it is taken with other depressants. This risk is especially present with other GABAergic depressants, such as barbiturates and alcohol, since they work in a similar fashion but bind to distinct sites on the GABAA receptor, resulting in significant cross-potentiation.
Benzodiazepine overdose is a medical emergency that may lead to a coma, permanent brain injury or death if not treated promptly. Symptoms may include severe slurred speech, confusion, delusions, respiratory depression, and non-responsiveness. The user might seem like they are sleepwalking. The user is also more susceptible to consume more of the same or another substance due to their impaired judgement, which is typically not seen with other substances during overdose.
Benzodiazepine overdoses may be treated effectively in a hospital environment, with generally favorable outcomes. Care is primarily supportive in nature, although overdoses are sometimes treated with flumazenil, a GABAA antagonist[19] or additional procedures such as adrenaline injections if other substances are involved.
Dangerous interactions
Warning: Many psychoactive substances that are reasonably safe to use on their own can suddenly become dangerous and even life-threatening when combined with certain other substances. The following list provides some known dangerous interactions (although it is not guaranteed to include all of them).
Always conduct independent research (e.g. Google, DuckDuckGo, PubMed) to ensure that a combination of two or more substances is safe to consume. Some of the listed interactions have been sourced from TripSit.
Depressants (1,4-Butanediol, 2M2B, alcohol, benzodiazepines, barbiturates, GHB/GBL, methaqualone, opioids) - This combination potentiates the muscle relaxation, amnesia, sedation, and respiratory depression caused by one another. At higher doses, it can lead to a sudden, unexpected loss of consciousness along with a dangerous amount of depressed respiration. There is also an increased risk of suffocating on one's vomit while unconscious. If nausea or vomiting occurs before a loss of consciousness, users should attempt to fall asleep in the recovery position or have a friend move them into it.
Dissociatives - This combination can unpredictably potentiate the amnesia, sedation, motor control loss and delusions that can be caused by each other. It may also result in a sudden loss of consciousness accompanied by a dangerous degree of respiratory depression. If nausea or vomiting occurs before consciousness is lost, users should attempt to fall asleep in the recovery position or have a friend move them into it.
Stimulants - Stimulants mask the sedative effect of depressants, which is the main factor most people use to gauge their level of intoxication. Once the stimulant effects wear off, the effects of the depressant will significantly increase, leading to intensified disinhibition, motor control loss, and dangerous black-out states. This combination can also potentially result in severe dehydration if one's fluid intake is not closely monitored. If choosing to combine these substances, one should strictly limit themselves to a pre-set schedule of dosing only a certain amount per hour until a maximum threshold has been reached.
Legal status
See also
External links
References