MDxx
Jump to navigation
Jump to search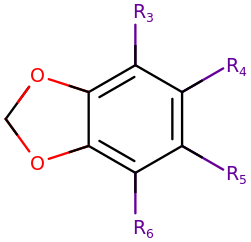 This article is a stub.

As such, it may contain incomplete or wrong information. You can help by expanding it.
Substituted methylenedioxybenzenes (also known as MDxx) are a chemical class of compounds which contain a 1,2-methylenedioxybenzene ring system in their structure.
Chemistry
List of MDxx compounds
See also
External links
References
This article does not cite enough references.

You can help by adding some.