Talk:Olanzapine
Jump to navigation
Jump to search
initial draft. This will contain a myriad of information and will be formatted later :) --Corticosteroid (talk) 22:58, 20 October 2017 (CEST)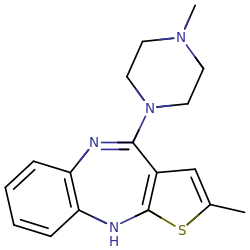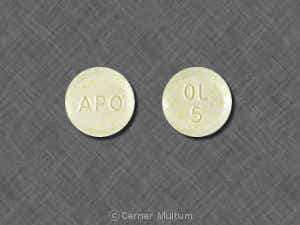 Olanzapine, first branded as Zyprexa, is a widely-used antipsychotic substance of the thienobenzodiazepine chemical class. It produces sedating and neuroleptic effects when administered. Olanzapine can be given by mouth and can also be injected into a muscle. Olanzapine might be useful as a trip aborter, especially for stimulants, as it blocks the action of dopamine.
Chemistry
Olanzapine is a thienobenzodiazepine. It includes a piperazine moiety at R4.
Pharmacology
Olanzapine is known to cause weight gain and induce diabetes mellitus type 2 more frequently than other antipsychotics. However, it is less likely to produce tardive dyskinesia or an extrapyramidal reaction. It appears to be an effective treatment for schizophrenia.[1]
Subjective effects
Physical effects
Hunger - This often happens over a course of treatment and not with one use.
Sedation - This effect is more often uncomfortably tiring than relaxing.
Extrapyramidal symptoms
Cognitive effects
not the crème de là crème
(doses:
Light: 2.5 mg
Medium: 5 to 7.5 mg
Heavy: 10 mg
Strong: 10 mg +)
External links
References
↑

Leucht, S., Cipriani, A., Spineli, L., Mavridis, D., Örey, D., Richter, F., ... & Kissling, W. (2013). Comparative efficacy and tolerability of 15 antipsychotic drugs in schizophrenia: a multiple-treatments meta-analysis. The Lancet, 382(9896), 951-962.