User:PJosepherum
Jump to navigation
Jump to search

Responsibilities
HEIL JOSI
My responsibilities include design and maintenance of all back and front-end considerations for the project. My involvement began in 2014 as a result of my continued personal quest for the capacity of consciousness.
Other
We've got a paralysed case of too much choice.
Movies
Though I rarely watch feature films, the few that I recall having an impact on me are as follows.
TV
While I do not own a television, preferring to interact in real-time with the information I observe, there are several shows which I have enjoyed enough to suppose worthy of mentioning.
Recommended viewing
Adventure Time
American Dad!
Archer
Black Mirror
Bob's Burgers
Charlie Brooker's Weekly Wipe, News Wipe, Games Wipe, Yearly Wipe, etc
Cosoms - A Space-Time Odyssey
Curb Your Enthusiasm
Dexter
Eastbound and Down
Elementary
Family Guy
Fullmetal Alchemist
Futurama
Game of Thrones
It's Always Sunny in Philadelphia
The Life and Times of Tim
Metalocalypse
Monkey Dust
Regular Show
Rick and Morty
Sherlock
South Park
Supernatural
Ugly Americans
Xavier Renegade Angel
Music
My musical preference is pretty varied; broadly, I like raw, technical, dynamic and intense soundscapes. Instrumentally, I love the resonance of clean electric guitar and reverberating bass.
I consider myself a fairly savvy music technician, having produced several pieces using guitar, synthetic tools and sequencers.
Edits 1,596
Votes 3
Comments 7
About me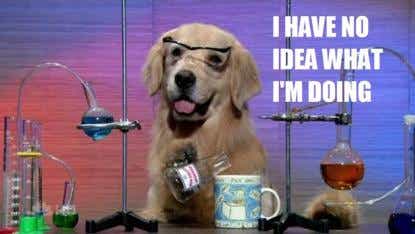 Behold; the interests and thoughts expressed from within the mind/reality complex of yet another spontaneously manifested bio-ecological catalyst under the ambiguous title of "human being".
I like computers and information technology, bio-chemical interactions and pharmacology, psychedelia, harmony amongst the visual and auditory spectra, nature and consciousness.
Please let me introduce you to a friend, Zogg, an alien from Betelgeuse: