User:Josikins
Jump to navigation
Jump to search
Responsibilities
To progress the exponential self-complexification process of this universal existence system.
Contact details
disregardeverythingisay@gmail.com
Drug of choice
Psys: ayahuasca, 4-aco-dmt, 2c-p, 2ct7, 2cb
Dissos: mxe, 3-meo-pcp, n20 dck
Stims: 2fma, 4fa, mdma
Depressants: xanax, heroin, phenibut
Noots: theanine, NAC, alpha-gpc, armodafanil
Other: weed, salvia
Movies
fight club, disney, dark city
TV
adventure time, rick and morty, bobs burgers, regular show, steven universe, monkey dust, vice news, the trews
Music
Regina Spektor, chvrches, Tally Hall, Metric, StarFucker, Shpongle, OTT, Mischief brew, Dan Le Sac vs. Scroobius Pip, Pink Floyd, Stars, KickBong, Jonathan Coulton
Books
The Book: On the Taboo Against Knowing Who You Are by Alan Watts, The Cthulhu mythos or anything by H.P Lovecraft in general
Video games
portal 1/2, super mario 1/2/3, yoshi's island, minecraft, morrowind, zelda - ocarina of time, zelda - windwaker
Drinks
The blood of the innocent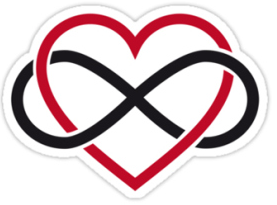 Edits 14,534
Votes 1
Comments 4
Location
Fort Collins, Colorado,
Hometown
hastings, United Kingdom
Occupation
Professional unemployed person.
Websites
www.DisregardEverythingISay.com & www.PsychonautWiki.org
Places I have lived
Hyperspace, the Nightospehere, Hastings (UK), Raleigh (USA), Madison (USA)
Schools
I was educated and raised by Google, Wikipedia, 4chan, Reddit and Terence Mckenna/ Alan Watts lectures. They taught me everything I know.
About me
Hey there, I am the person who founded this website and one of a very small group of people who have devoted themselves to actively improving it.
I have dedicated my life to mapping out that which has never before been mapped out. I genuinely believe that exploration of inner space is the next frontier for the human species and has the potential to change us all on a level never previously anticipated by society at large. I am full of purpose and there is nothing else that I would rather be doing with this life. I know with complete certainty that this is the most effective way for me to make a difference, help as many people as possible and simply do some good on this earth before my short insignificant life comes to its inevitable end.
This website started off as a blog when I was 17 and quickly consumed my entire life in a manner that I would never have expected. It has reshaped my plot, overhauled my perspective, provided me with a deep sense of spiritual purpose, sent me traveling to other countries and most importantly of all, introduced me to people who will always be of extreme emotional importance. Thank you for reading.
My interests include psychonautics, the cosmos, philosophy, religion, spirituality, science, technical description, lucid dreaming, tulpas, critical thinking, prototheism, polyamory, psychoactive drugs, consciousness, the self, pre-determinism, technology, love, compassion, internets, unspeakable lovecraftian horrors and cute things.